I just caught a bit of House and noticed Jesse Spencer, I loved him in his neighbour's days and hes still extremely hot now.
Jesse Spencer's film credits include a starring role in Boaz Yakin's "Uptown Girls" with Brittany Murphy, the biopic "Swimming Upstream" with Geoffrey Rush and Judy Davis and the independent film "Flourish" by up-and-coming writer/director Kevin Palys, starring in the lead role of "Eddie Gator."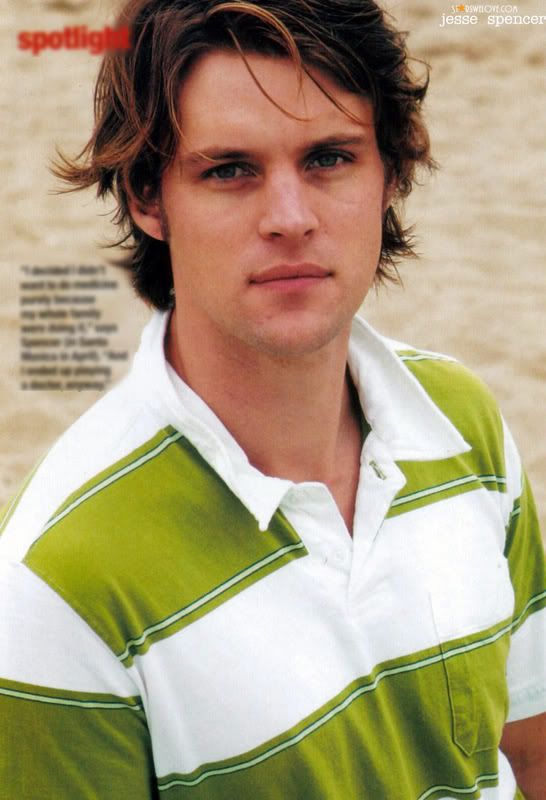 Spencer has worked extensively in the UK and Australia, both in television and on stage. He starred in the acclaimed BBC drama "Death in Holy Orders" and has had starring roles in the BBC adaptation of "Lorna Doone" and Hallmark's "Stranded." He began his career starring in the long-running Australian soap, "Neighbours."
The Australian actor's lead roles in the theater have included "Terrence" in "The Modernists," directed by Robert Delamare at the Sheffield Crucible Theatre, and the title role in "Peter Pan" at the Hammond Theatre.
Spencer lives in Los Angeles.