I watch Coyote Ugly again last night, well actually it was the Extended Version of it on DVD (Still haven't worked out whats different, apart from the sex scene), and don't think I have posted about Adam Garcia, so I am rectifying that now. He's one cute Australian.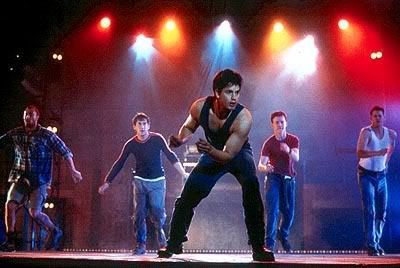 Adam left university to take the role of Slide in the production of the musical 'Hot Shoe Shuffle', which toured Australia for two years before transferring to London.
Adam stayed on in London to star in several West End musicals. Dein Perry, the choreographer of 'Hot Shoe Shuffle', went on to found the successful stage show 'Tapdogs'. In 2000 Adam Garcia played 'Sean' in Bootmen, a movie based on the Tapdogs story.
Despite the fact that he has starred in such movies as Coyote Ugly and others, it was not until 2004, when he participated as rock star Stu Wulff in Confessions of a Teenage Drama Queen that he gained mainstream fame as an actor.
However, Garcia had long been an accomplished stage actor before the release of that movie. He played Doody in the West End's version of Grease in London. He also played another Travolta character, Tony Manero, in the stage version of Saturday Night Fever, which ran from 1998 to 1999 in London. He appeared as government official Alex Klein in the 2005 Christmas special of the long-running British science fiction television series Doctor Who. According to the audio commentary podcast for the episode offered for free on the bbc.co.uk website following its transmission, Garcia accepted the relatively minor role as he is a science fiction fan.
Garcia has been nominated for multiple awards during his acting career. His transition into a film actor began in 1997, when he played Jones in Wilde, a movie about the life of writer Oscar Wilde.
In September 2006, Garcia began playing Fiyero in the London production of the Stephen Schwartz musical Wicked alongside Idina Menzel, Helen Dallimore and later, Kerry Ellis. He gave his final performance as Fiyero on July 14th 2007.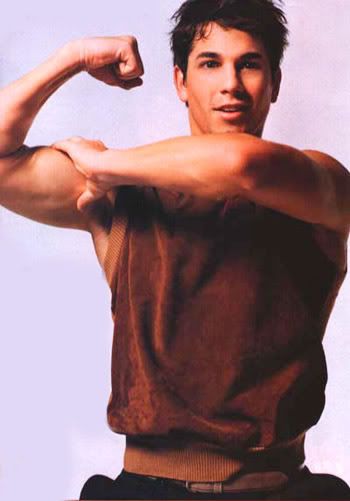 He is currently working on a low budget film called 'A Woman Called Job'