As always the UK is behind the US with getting TV shows, and we are only about halfway through Jericho.  Season 2 has been confirmed in the US and starts in February 2008.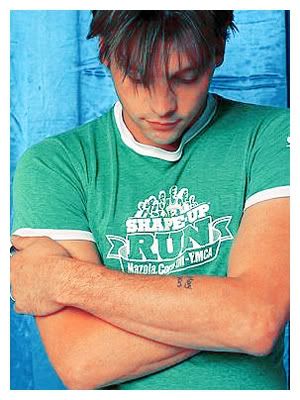 The star of the show is Skeet Ulrich, well I suppose there is more than one star, but hes the one I am concentrating on.
In his earliest screen appearance was an uncredited extra in films Weekend at Bernie's and Teenage Mutant Ninja Turtles. After joining the Atlantic Theater Company as an apprentice, Ulrich performed with the group, which got him noticed yet again, this time by director Stacy Cochran. She cast him in a CBS School Break Special. With her help he also received his first notable role on screen in 1996 as the loutish boyfriend of Winona Ryder in Boys. That same year he appeared in The Craft with Neve Campbell. He starred with Neve Campbell again in Wes Craven's hit slasher film Scream released later that same year which became his best known role. In 1998 he starred in The Newton Boys.
Ulrich starred alongside Cuba Gooding Jr. in the action film Chill Factor. He had a small but pivotal role as an emotionally conflicted homosexual hustler in As Good as It Gets, he starred as Juvenal, a young man with stigmata and healing powers in the film Touch, and he appeared in Ride with the Devil, an American Civil War drama directed by Ang Lee. He also played computer hacker Kevin Mitnick in the film Takedown.
On television, Ulrich starred in the short-lived ABC series Miracles, and appeared in TNT's multiple Emmy-nominated miniseries, Into the West. In 2005, Ulrich acted with Keri Russell in the TV movie The Magic of Ordinary Days. Ulrich currently stars as Jake Green on the CBS post-apocalyptic drama Jericho, which premiered on September 20, 2006.